First time vegetarians are reaching out to me about being vegetarian and traveling.  So I thought I'd give out some advice and some resources to help people out.
I've been vegetarian for nine years and I was vegan for 7 months. Recently, I have been moving to make more meals vegan.  I'm lactose intolerant so I don't eat much dairy to begin with. I was using eggs but I've been opting for lentils, seitan and tofu lately.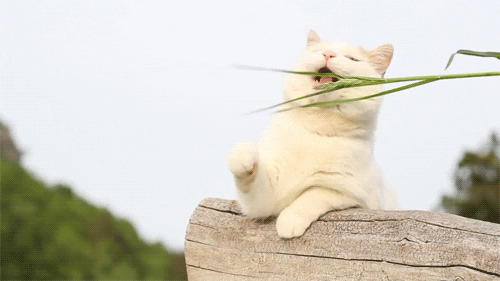 Where to Get Alternatives Abroad:
A lot more countries are carrying vegan alternatives.  The supermarkets in Prague, Frankfurt and Vienna had a great selection of alternatives.  Spain supermarkets have some alternatives.  I´ve found a hidden block of tofu or seiten in the dairy aisle.  I´ve had no problem finding milk alternative.  My main supermarket has soy, rice and almond milk.  .  If you are in a grocery store abroad, ask a casheir if they do have tofu or any soy products.  You might be surprised at the options.  There are health food stores in a lot of neighborhoods.  They are called Herbalarios.  Yes, the food is a little more expensive because most things are imported but you can find a selection.
What I Eat:
I'm just diligent with my meal planning. I think it saves me a lot of time and energy to meal plan.
Breakfast, I've been having a jar overnight oats with bananas, sunflower seeds, strawberries, honey and rice milk for breakfast.  It's easy.  I toss everything in a jar at night and in the morning I can put in a bowl and microwave it or eat it straight out of the jar.  You can mix this up however you want.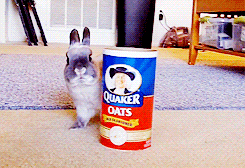 Here's some different ideas: http://www.buzzfeed.com/samimain/overnight-oats-recipes-to-restore-your-faith-in-breakfast
For lunch and dinner, I usually have a salad with soup or rice with vegetables. I will add poptatoes and vegetables sometimes. I make a big rice dishes on Sundays so I don't have to cook a lot during the week.  Last week I had tomato stew with garlic, oregano, black olives, bell peppers and peas.  This week I made a pumpkin stew with vegetables and used lemon rind in the rice.
It sounds a bit boring but it is very little work for me.  I basically only cook on Sunday so the rest of the week I'm simply microwaving homemade meals. I've been using this phone app called Yummly to help me get ideas for what to make.  I love it because you can customize your diet and it save different recipes.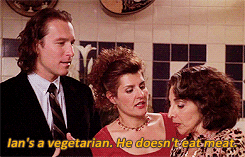 CookBooks:  Before you go vegan or vegetarian or really change your diet in any way your should 1. consult your doctor 2. buy a cookbook.
My first vegetarian cookbook was How to Cook Everything Vegetarian.  It has great information to help you stay healthy and balanced.  The recipes are a variety of easy to moderate.  Then I got a little carried and got Moosewood which is a very posh cookbook and not something a I recommend unless you are trying to get really fancy.  I still use some of the reciepes from that cookbook though.  When I decided to become vegan I bought PETA´s Vegan College Cookbook.  This became my bible.  It´s small, the recipes require almost not skill and everything is cheap and easy to make. Then I got The Everything Vegan Cookbook to have more quality dishes.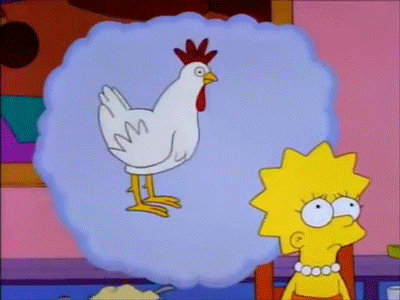 Websites for food ideas:
VegWeb is a website with a ton of different food options sent in by normal people just trying to figure things out.
Yummly is great and also an app, as I mentioned, you can create specific filters for you needs.
www.vegetariantimes.com These recipes are a little more posh and complicated but they are worth a look if you want to get creative.
www.desserswithbenefits.com: this is a website for diy protein bars.  I was using this website when I was in the states but I've been having a hard time find the ingredients in Spain.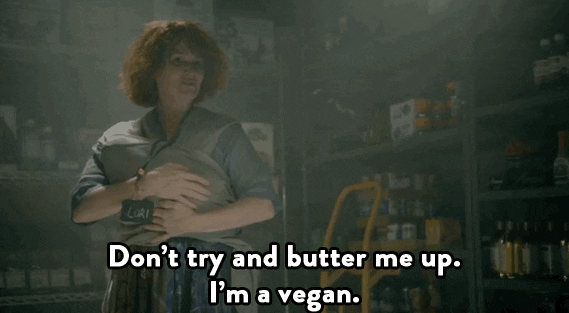 Favorite Documentaries:
Fast Food Nation: The book Fast Food Nation is the reason I became vegetarian in high school.  I read some passages and I was so shocked. The movie is great as well.
Vegucated: I think this movie is the most relatable.  It shows how difficult it is to transition your lifestyle but at the same time shows 1. It is possible 2. It shows all the amazing health benefits.
Forks over Knives: This movie has converted so many people I know.  It's comprehensive, entertaining and convincing.  This one movies has a sequel, books, a website and apps.  It's a whole empire about veganism.
Food Matters: This movie isn't really about being vegan or vegetarian but about the relationship Americans have with food. It tackles a lot of the myths we were taught as children and new discoveries.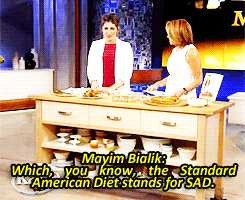 Favorite YouTubers:
High Carb Hannah: She does a lot of great physical and diet challenges.  I love the way she's very relatable and motivational. I´m also obsessed with the fact she livesi n a tiny house.
Monami Frost: This youtuber has a lot of topics about tattoos, veganism and makeup.  She's really interesting and I love watching her vegan videos.  She is a mother as well so it's nice to see how she packs lunches for her child.
Brianna JackFruitson: This blog is dedicated totally to raw veganism. This YouTuber is interesting because she was anorexic and much of her blog tackles how raw veganism has helped her conquer her eating disorder. Also, she travels a lot so it's great to see how she balances her diet while traveling.
Black Metal Chef:  This is a spoof channel.  It is funny and makes a lotof goth, metal and satanic references.  The recipes are super easy so this channel is great for beginners and a fun way to show your friends what veganism is about.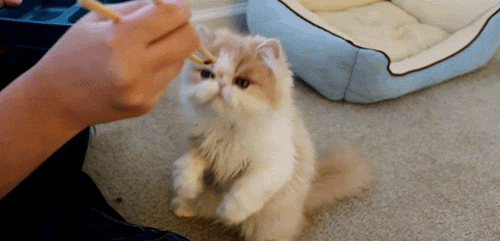 Vegan Blogs: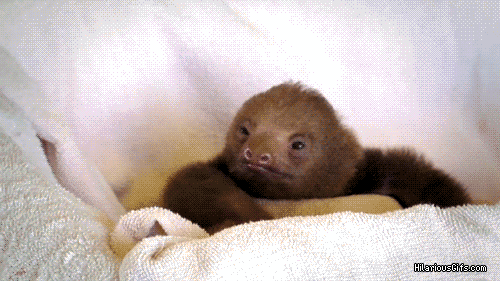 Good luck! Being vegetarian has been one of the best choices I've made in my life.  I'm trying to make bigger strides to being completely vegan again.  It's a process and it's very hard in a country that is all about the jamon.